USA
The idea of the American Dream isn't a new one. Nor is the fact that US colleges and universities consistently rank amongst the best in the world. Which is why it isn't surprising that the United States is probably the most popular destination for students venturing out of their home countries to study abroad. Most US institutions offer some flexible programmes for all students, which help them find their interest before deciding on a major; this is particularly interesting to students coming from rigid curriculums like the majority of those offered in India. However, with 3000 incredible universities and an application process which is both involved and complicated, it is no wonder CollegeCore helps dozens of students through their applications every year! Whether its understanding the difference between Ivy-League and Public-Ivies, figuring out whether to ACT or SAT and wading through dozens of essays, CollegeCore is here to help students every step of the way.
At a Glance
System for Application: Common Application + Individual Applications
Duration of Undergraduate Degree: 4 years
Style of Education: Liberal and flexible. Allows you to take classes beyond your major. Does not require you to have a specific major before you enroll.
Cost: Approximately 35-45 Lakhs p.a. all inclusive
Additional Notes: Most flexible in terms of changing majors after admission. Over 3500 universities to choose from!
Testimonials
Hear from Our Students"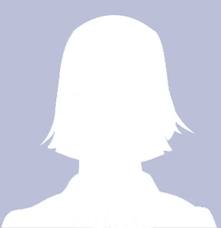 It was the comfort level that was given to my child throughout his process of application.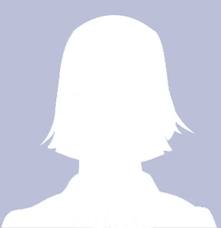 Your pro-activeness is remarkable. You push students to complete all tasks on time and do not compromise on quality. You are also very approachable, even at mid-night when application deadlines are near. Very committed team. Thank you.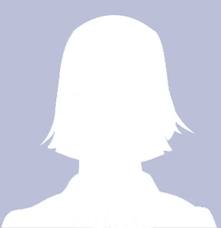 After meeting many Counsellor's in Delhi I ended up my decision with college core after my first meeting with Urvashi who I & my daughter found to be the most calm person out of lot. She gives so much positive vibes that all you are free from all the stress. The whole team at college core esp Sonu with whom I was dealing was just a call away. The team gave us perfect guidance & help in all directions. I would strongly recommend college core to all.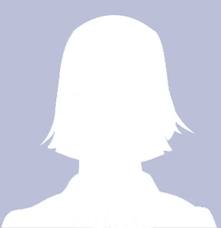 You supported our daughter in achieving her potential. I believe that is the best part of your guidance is that you assessed/nurtured her and kept pushing her higher. With this kind of encouragement, she has reached her highest level with her present level of hard work. This has taught her conversion of hard work into success and need for persistence and focus.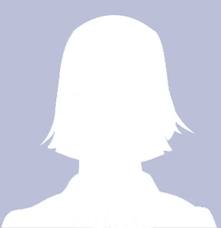 Our daughter had a dream of studying Sociology in an environment where it's practical learning and College Core helped her actualize her DREAM - Right guidance & mentoring on SAT, Essays, Application Process, Choice of Colleges, Financial Aid & Scholarships. She has got admission in her dream college SUA in California, USA. The entire hands-on approach, support and constant follow- ups by the team gave her confidence to manage her application process and school studies seamlessly. She is looking forward to a new phase in her life. As parents, we are very thankful to College Core team (especially Urvashi, Anu & Anshruta) for making it possible for our daughter & open a completely new horizon in her life.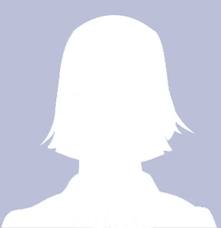 Thank you for always being there to support Noor. Thank you for your patience in dealing with my enquiries and request. Thank you for your forbearance and for always being all that calm when I felt anxious. Thank you for receiving the unending morning calls.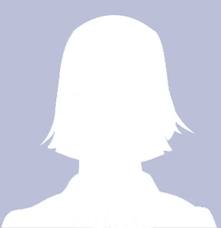 Being with CollegeCore through my son Rohan's admission process meant we had a guardian angel on hand, literally. Urvashi and Sonu were there throughout to make sure that deadlines were kept in mind, essays were enhanced and polished – and so much more … The feedback on essays was prompt and brilliant – from Smita as well! Also, when it came to sorting through the hundreds of colleges and all the associated information regarding individual colleges and majors, they were really most helpful and knowledgeable. A heartfelt THANK YOU! – for all the effort and guidance. And heartfelt good wishes for CollegeCore and the children it will take under its wing in the future as well.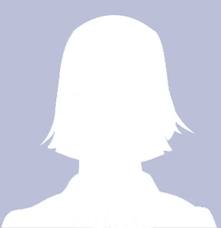 My Overall experience with College Core as an organization and in particular Ms. Sonu Kohl and Ms. Urvashi Malik has been exceptional. The three things which i like about the team is 1. Blend of emotions with Professionalism.2 Deep knowledge of the subject.3. Knack towards coaching and guidance. In my interaction with the team for around 10-12 months, I always felt the feeling of a family and extreme collaboration. Sonuji and Urvashi have been always forthcoming for help even at the night or early morning. Their deep subject knowledge always helped us in taking the decisions fast and on time. Last but not the least i would like to express my sincere thanks to Smitaji for her help in closing the essays on time and Anshruta for her great help in filling the Canada Application. I wish the entire team all the very best. I am sure College Core will scale to new heights in times to come. God Bless you all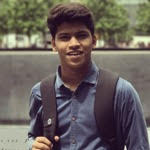 Applying to the US seemed to be a tedious processed to me, I was confused with almost no idea on how to proceed forward with all the essays and the college shortlisting. But, all this was soon sorted as I began my counselling here at college core. Initially, I was reluctant to talk to my counsellors, but all those calls to Charu Ma'am helped me get over it. No matter how small the issue seemed, and no matter what the time was, she always returned my calls to help resolve my problems and to guide me. One of the best part of working with CollegeCore is that their brilliant editors can provide valuable corrections and inputs on the essay in a very short period of time. Thank you to the entire team of CollegeCore for helping me choose the right college for me and guiding me through it.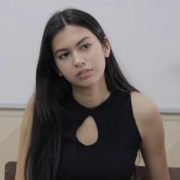 CollegeCore helped me turn around my application at the very last minute. We started work on my application 5 days before the deadline, and without this help, I wouldn't have been accepted to Colgate. I'm so grateful to Urvashi ma'am and Anu ma'am for putting in extra hours to make sure the essays, LORs, common app and everything else was perfect.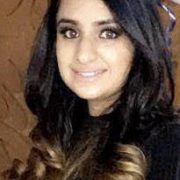 CollegeCore has been a constant support through and through. Even though I live in Jallandhar I was in close contact with my counsellors. Getting into college, its process and selecting the right one is surely a demanding task but was made easy with the guidance of the mentors: Urvashi ma'am and Sonu ma'am. Calling up before every deadline and following up with the schedule, Sonu ma'am not just put her effort but her heart into reviewing my applications and also putting up with all the emotional breakdowns. I want to thank the whole team of CollegeCore; from Urvashi ma'am to the editors who have helped me achieve my goal and land me up where i belonged.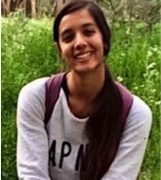 I definitely liked that I could reach out any time and was always treated with respect and made to feel comfortable. Even if I called Sonu Ma'am at 10 PM, my call was always received. Over and above just reading essays and helping me fill in my applications, I was always helped through even my anxiety and stress about the entire process with reminders to even get enough sleep. It has definitely been a great journey with CollegeCore, and I am glad I had them to guide me through the last 2 years!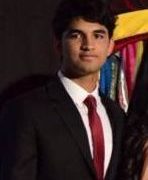 The guidance I received from my counsellor, Sonu Ma'am, and Urvashi Ma'am was extremely helpful. They were always approachable and also extremely patient when I was not. They were knowledgable about the college processes and even helped me find and choose a major that I found very interesting. I may not have even found this subject if it wasn't for them. Their editing team really helped improve my essays and applied that finesse that I was unable to do. I am really grateful for everything that Sonu Ma'am and Urvashi Ma'am have done for me and I was happy with the help I received at CollegeCore.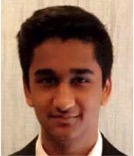 Working with CollegeCore has been a great experience for me. I was not able to achieve my dream of securing admission to an Ivy League university but still got into a college of my choice. Earlier I knew nothing about the application process but Urvashi ma'am helped me throughout, with essays, especially the CommonApp one, SAT's and much more. Ma'am helped me build a reasonably strong profile and encouraged me to take up activities I never would have.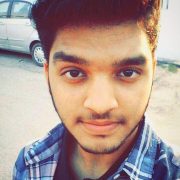 I had made up my mind that I'd attend a college abroad but had 0 idea as to how to go about it. My mom approached CollegeCore and that decision changed my life. Initially I was hesitant on taking a councellor, thinking that I could do it on my own, but now I have realized that if it weren't for CollegeCore, I wouldn't have gotten the acceptances that I have. Being from a residential school, I know they went to a lot of pains, making sure I was following my deadlines and all my work. I wasn't the best of students at that but all of them- Urvashi Ma'am, Anu Ma'am, Charu Ma'am, Anshruta Ma'am, all the editors, and basically the whole team- made sure that I was never lagging and was always making the best of my time. More than a councellor, they have been a friend to me and that is what CollegeCore means to me. Hoping to make you all proud in college as well. Thanks a lot for all you've done for me.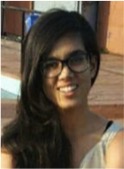 The best thing about CollegeCore is the support provided to the students by the counsellors at any point of time. They are always willing to help. The only reason I have been able to realize my dream of studying abroad has been because of the effort and support of the counsellors. The counsellors are very knowledgeable and in my case since I required financial aid their support was invaluable. They used their knowledge of the colleges and my skill set to give the best colleges for me. I would definitely recommend it to my friends planning on studying abroad.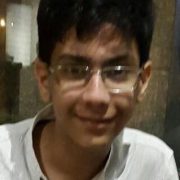 The constant support in every step of the way and constant pushing so I would be reminded to get my work done on time.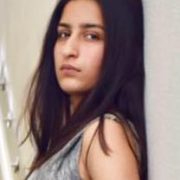 I was lost, didn't know where to turn, where to start. Miss.Urvashi and Miss.Sonu helped me find my way. They guided me at each and every step and proved that the entire process isn't as hard as it appears. They helped me unearth things about myself I didn't know even know about, which helped me write essays that were raw and straight from my heart. Then, these essays were refined by the editors, who ensured the essays sounded better, but they were still my thoughts, it was still my essay. Thank you for much. I got into both the colleges I always wanted to attend- Sarah Lawrence College and Northeastern University and I'm blessed to be attending Northeastern this fall. If it wasn't for Miss Urvashi and her team I wouldn't be here. Thank you so muchhhhh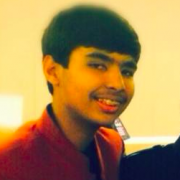 Undoubtedly, the entire credit for enabling me to get admitted into a college with a strong business education goes to CollegeCore! My school grade requirements, SAT scores, extracurricular activities, essays, LORs, and my college list- they provided me with the most honest and realistic guidance for everything! Their brainstorming sessions were commendable, and they really helped me to perfect my college essays. They were easily approachable, super friendly, and were always present to help me at each and every step. Even after the application process, when I got admitted at multiple universities, they helped me select the one I should attend. Deciding to sign up with CollegeCore is easily one of the best decisions I have ever made!

The personalized attention given to each student is unbelievable. Urvashi ma'am and Anu ma'am were always there to support and help me at every step. The complicated process was simplified by their methodological approach towards the process. From the application timeline to the application for the US visa, CollegeCore has not only guided me but also helped grow as an individual in the application process. I hope I'll be able to use all that I've learnt to excel at the University of California, Los Angeles I want to thank Urvashi ma'am, Anu ma'am, and the editor for all the effort and time they put into all my applications!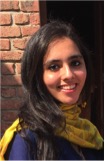 I remember walking into the College Core office as a hesitant teenager with an almost empty CV and walking out with a goal, a dream that CC would help me fulfill. The guidance, support and motivation of the CC counsellors is what kept me going through tiring Class 12 and also helped me accomplish heights I never even imagined for myself. I am extremely grateful to the entire College Core team and feel lucky to have found such an amazing team of counsellors!

I loved how approachable and motivating the entire team is. I work better under the pressure of looming deadlines and CollegeCore gave me the push that I needed to complete all my applications well and in time.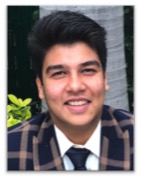 My association with Collegecore has been wonderful to say the least. While preparing for my application, I received unconditional support at every step. The faculty were always available to clear my doubts - even if it's 2 A.M. in the morning! - point out my areas of improvement and encourage me to perform better. My mentors, Urvashi Ma'am and Anu Ma'am, were extremely helpful and supportive. In fact, every member of the Collegecore team was involved in the process, thus adding new dimensions to my profile. I was advised and guided at all times but at the same time motivated to be independent and be a self learner. It is because of Collegecore that I was able to secure acceptances to UC Berkeley, NYU Stern and UMich Ross, amongst others. I cannot thank Collegecore enough for everything. P.S- If you want someone to enhance your punctuality skills, Collegecore it is!!

CollegeCore really helped in ensuring that I stayed on time and got my work organised. They also helped really shape up my essays that ensured I got accepted into many colleges. The experience was personalised and there was plenty of material, informational, and emotional support.

Before my first visit to CollegeCore's office I was just a confused teen who wanted to go the states for a higher education but had no idea how to go about it. Urvashi ma'am and Simerna ma'am helped me thoroughly throughout the process. From getting all the silly doubts answered to getting help to take the big decisions all I had to do was pickup my phone and call Urvashi ma'am. The editors at college core are amazing, they are very prompt and they helped me to convey my life story beautifully. To conclude, I was very happy with my experience with CollegeCore and would wholeheartedly recommend them to everyone! It would have been impossible to make it to my dream college, UC BERKELEY, without their guidance and support.

I was clueless about the about the process of applying to colleges abroad before I became a part of College Core. I didn't know what the colleges wanted to see, or how to go about achieving my dream school, but my counselor at College Core really helped put things in perspective for me. I learned how to target my effort towards the right areas, and build my profile in a way that would enhance my natural capabilities and my achievements. If I had trouble with essays, help was only a call away. I got over my habit of procrastinating important deadlines, which made the whole application process so much less stressful than it could've been, and for that, I have College Core to thank. Their vast experience helped me refine my own application, and a large part of the credit for my admission into one of the best Computer Science programs in the US goes to them.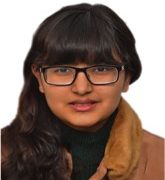 CollegeCore encouraged me to push myself the past two years and helped me achieve my goals. I was amazed at how closely they monitored my progress and how accommodating they were to my schedule.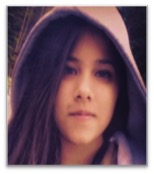 CollegeCore's team and Urvashi Ma'am have been constantly inspiring and supporting me with the entire admission process. Her motivation helped me achieve perfect ACT and SAT Math II scores. They guided me through the process without any stress and made it quite methodical and seamless with my school academics. Sonu Ma'am and Urvashi Ma'am were always available to help me anytime. Thank you so much CollegeCore!

During my roller coaster journey of college admissions, CollegeCore was an incredible driving force to perfection. Whether it were identifying my areas of interests, scrutinizing my extra-curricular, rectifying testing plans or planning my upcoming months, CollegeCore's unwavering attention to detail has landed me to one of my most desired colleges. In addition to supportive parents, one always needs an external guiding force - and you don't even call it external when it comes to CollegeCore. One can't even imagine the extent to which communication and guidance becomes personalized in that white office or even over a Skype call! There maybe myriads of information givers but the way in which information diffuses at CollegeCore on a personal level - it is unbeatable. Plans were customized according to my strengths and weaknesses and it was this flexibility that helped me succeed - instead of following a strict template designed for every student. Urvashi Ma'am's impeccable guidance on both professional and emotion note when I was seemingly becoming over-confident, when I couldn't crack the testing requirements, when I appeared to be stressed... I still remember our long talks over phone when she counseled me NOT on what ECs I must do to crack Berkeley (that happens during tons of workshops at the office) but on HOW to be stress-free and crack Berkeley. Likewise, Simerna ma'am's frequent calls on status updates and well-being also proved to be a vital part of my journey. On the other hand, working on my essays seemed effortless with Smita ma'am. Drafts were checked and revised instantly, as if it a machine was solely devoted for perfecting my essays! Now, when I recollect those moments, I don't wonder what would have been done differently, rather I cherish every moment and smile on how quickly they passed... Had it not been for CollegeCore, I don't know how I would have followed my dreams!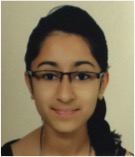 It's easy to just sit and aspire, But realizing a dream is the ultimate desire, Alone, the chances may seem bleak, With a great mentor, you find all that you seek! I am delighted that I chose CollegeCore to guide me through my applications to US universities. I've had an exhilarating experience. CollegeCore made me realize what it takes to get admitted into top schools in the United States. Urvashi Ma'am and Charu Ma'am gave me a sense of direction, as well as helped me organize and prioritize my work. They were extremely supportive and approachable throughout the process, even though we were working across cities. I really appreciate Charu Ma'am's responsiveness; she was always only a phone call away in spite of being in a totally different time zone. The guidance I received from Urvashi Ma'am, Charu Ma'am and Smitha Ma'am enabled me to shape my thoughts and communicate them beautifully. Although I began the applications process quite late (halfway through the twelfth grade), I am honored to have received admission offers from some of the best institutions in the US, including Carnegie Mellon University, UCLA, University of Michigan Ann Arbor, Smith College, and Emory University, with merit scholarships and admissions into Honors programs. This would not have been possible without the immense support and guidance of the CollegeCore team.

Every time reflect on my college application journey (and a long and arduous one it was indeed!), it becomes increasingly evident to me that the CollegeCore Team was instrumental to my success. From guiding me on how to plan, organize and execute my extracurricular activities during the formative years of High School to helping me polish the final drafts of my essays, Urvashi Ma'am and her entire team have always made themselves incredibly accessible and ever-ready to provide their expertise. Without them, Stanford might still have been a distant dream. The application process is often stressful and confusing, even for the most capable and adept applicants. CollegeCore's constant feedback, encouragament and extraordinary knowledge of the process makes this daunting task seem FAR simpler. From essay brainstorming sessions to constantly tracking and monitoring my progress along the way to setting realistic deadlines and ensuring I stuck to them, the quality of inputs and advice ensured that I put my very best foot forward at all times and that I realised and then seized every opportunity presented to me! Their emphasis on ensuring my individuality and 'voice' shone through my application was inspiring. Words can't express my gratitude.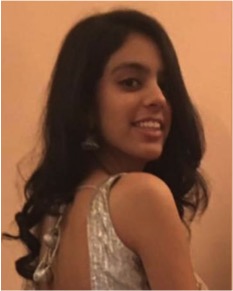 Juggling college essays, SAT and schoolwork all at the same time is extremely disconcerting. But the CollegeCore team put me at ease instantly. The application timelines, essay workshops and personalized feedback on essays, both CommonApp and college specific, made applying to colleges in the US seem easy. For me, a genuine and honest application was most important and Urvashi ma'am supported me in every way possible even when it meant letting me rewrite my CommonApp essay just a week before the early application deadline! CollegeCore helped me find the perfect universities and supported me to dream big and apply to 5 Ivy Leagues. I can now say for sure, without them I wouldn't have been able to call Princeton University my home for the next four years! I want to thank Urvashi ma'am, Charu ma'am, the editor and the whole team for all the effort, time and love they put into each application!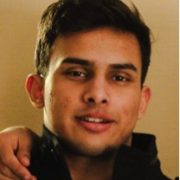 CollegeCore has an excellent admissions process that provides direction to those uncertain about their potential. They are a great help with college essays, brainstorming ideas, editing and workshopping them. Their efforts helped me produce my best resulting in excellent admits to colleges including Dartmouth, Cornell and Yale-NUS with a full scholarship. Excellent job college application planning, helping busy grade 12 students like myself stay on track.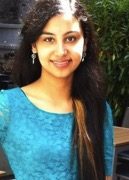 CollegeCore has definitely played a crucial role in my success. Each student is anxious about his/her admissions and I was no exception. But CollegeCore made this journey exciting and worth remembering. The readiness of its people to help was what always appealed to me and my parents alike. Also, the one-to-one relation that the student gets to establish with a counsellor as talented as Urvashi ma'am is truly commendable. Most other places don't guarantee the individual attention that one is bound to receive at CollegeCore. When I look at CollegeCore, I see a wonderful organization, with not just the much needed college related information but even the warmth of family at work. I'll miss working with them all!
Previous
Next
Our Views
---
---
---
Colleges our Students have been Admitted to: