Canada
Oh Canada! Now, more than ever, students applying to college in the US are also looking to Canada for more college and university options. With incredible, world class universities to choose from, co-op programs which allow students to blend studying with valuable work experience and a more welcoming employment environment than the country to its south, Canada is an option we see more and more of our students choosing each year. And to great success! We have students attending all the top 10 universities in Canada with students making a clean sweep in their applications every year so let CollegeCore guide your applications Canada.
At a Glance
System for Application: Individual Applications
Duration of Undergraduate Degree: 4 years (may be 5 in case of coop)
Style of Education: Less liberal than the US. Does require more direction in the major as part of the application.
Cost: Approximately 25-35 Lakhs p.a. all inclusive
Additional Notes: Canada offers Co-op which includes work experience along with the academic course. Extends 4 year college to 5 year
Testimonials
Hear from Our Students"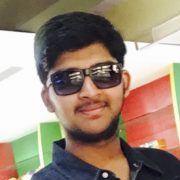 CollegeCore has helped me throughout my college application process. Making my CV stronger, helping me with the tedious essays, weighing the correct college for me, counseling me on every minute aspect of my whole application are just a couple of many things that the people at CollegeCore helped me with. I stay in Dehradun and I have never met anyone at CollegeCore in person but then also there wasn't any communication gap between us. No matter what the situation was, they always had my back. I owe them a lot for help they have rendered me.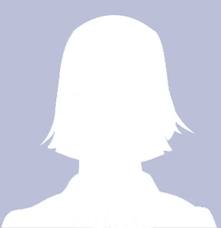 CollegeCore helped me achieve my goal of getting into University of Toronto. It was fun working with the team especially Anshruta who has been a constant help in completing my applications.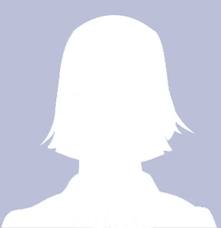 I got in touch with CollegeCore right in the middle of 12th grade. Seeing the cut offs in India, I was feeling as thought I might not end up in a good college after all. After meeting with Urvashi Ma'am, I felt much at ease. A lot of things were clear in my mind and the day after meeting with Ma'am, I got the entire list of colleges and programs where I could apply. They made the work much simpler for me. I was always in constant touch with Charu Ma'am through mail or calls. Another great thing about CollegeCore was that they were very honest with their feedback. If they thought something should've been on the essay or something shouldn't have been, they would always tell me to delete or add them. Urvashi Maam, Charu Ma'am were both always a phone call away. They were always very, very prompt in replying to our emails and that was amazing. Yes I am happy with the end result. I applied to 7 colleges and I've got acceptances from 6 of them. This wouldn't have been possible without CollegeCore. Thank you for helping me and guiding me every step of the way. I already had a lot of pressure of 12th grade, you guys just helped me reduce some aspects of it. Ps: I loved coming to your office. I got pizza and cake 😛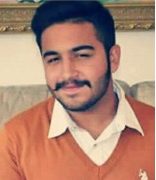 My journey with CollegeCore was rather short, but I enjoyed each and every moment of it. I knew I could rely on Urvashi Ma'am for good advice, but I have to say, each and every member of the CollegeCore team has played a huge role in helping me reach where I am today. In the beginning of Class 12, I was confused about what to do and I'm so glad I decided not to waste any more time and landed up at the CollegeCore office. After the first meeting, my confidence was boosted and I thought that I could get somewhere. The entire team came together and helped me through my application process. They did not spoon feed me but they were there at every step to guide me and make sure that I do not so something wrong. Months passed quickly and now I have been accepted into all the 7 colleges I applied to in Canada. I couldn't thank the CollegeCore team enough for their support and guidance. (I do apologize for my grammatical errors in the passage, I know Disha would be dying to edit this just like she helped with my essays, I promise I'll do better in college ☺)
Previous
Next
Our Views
Its May! And even though traditionally December is the end of the year, for students May can often represent that end, especially since they have their eye on summer vacation around the corner. May 1st brings an end to the admissions cycle for US applicants who may their final decisions on colleges. Later in May, as Board results come out, other college decisions are made. . . . Read More
---
Colleges our Students have been Admitted to: